Background story:

My friend Ale and I have so much things in common and our story is quite special. We met each other through Instagram back in 2016 because something in common brought us together: our Boston Terrier puppies. Our love and understanding for dogs has been only increasing since then, at the point that she started developing amazing photography skills after being fascinated with taking pictures of Mila, her first pup. Then, taking the brave decision to leave her 9 to 5 job to pursue her passion and establish a professional photography studio based at the heart of Mexico City.

She kindly invited me to be part of it to create the brand's aesthetic and design. This is a project we have been putting our souls into, because more than just taking nice or funny pictures of dogs, we value and appreciate all the good and challenging that comes with sharing our lives with our family companions. They are complex beings, full of emotions and feelings towards us and their relationship with the environment and nature.
Dogs (and animals in general) definitely make life better and it's only fair that we treat them with respect and love.

We worked together to conceptualize this in the brand essence, creating lovely, minimalist and clear visual elements to communicate. Logo, brand assets, website, etc.

The initial concepts for a pictorial mark that resembled the silhouette of Mila's face.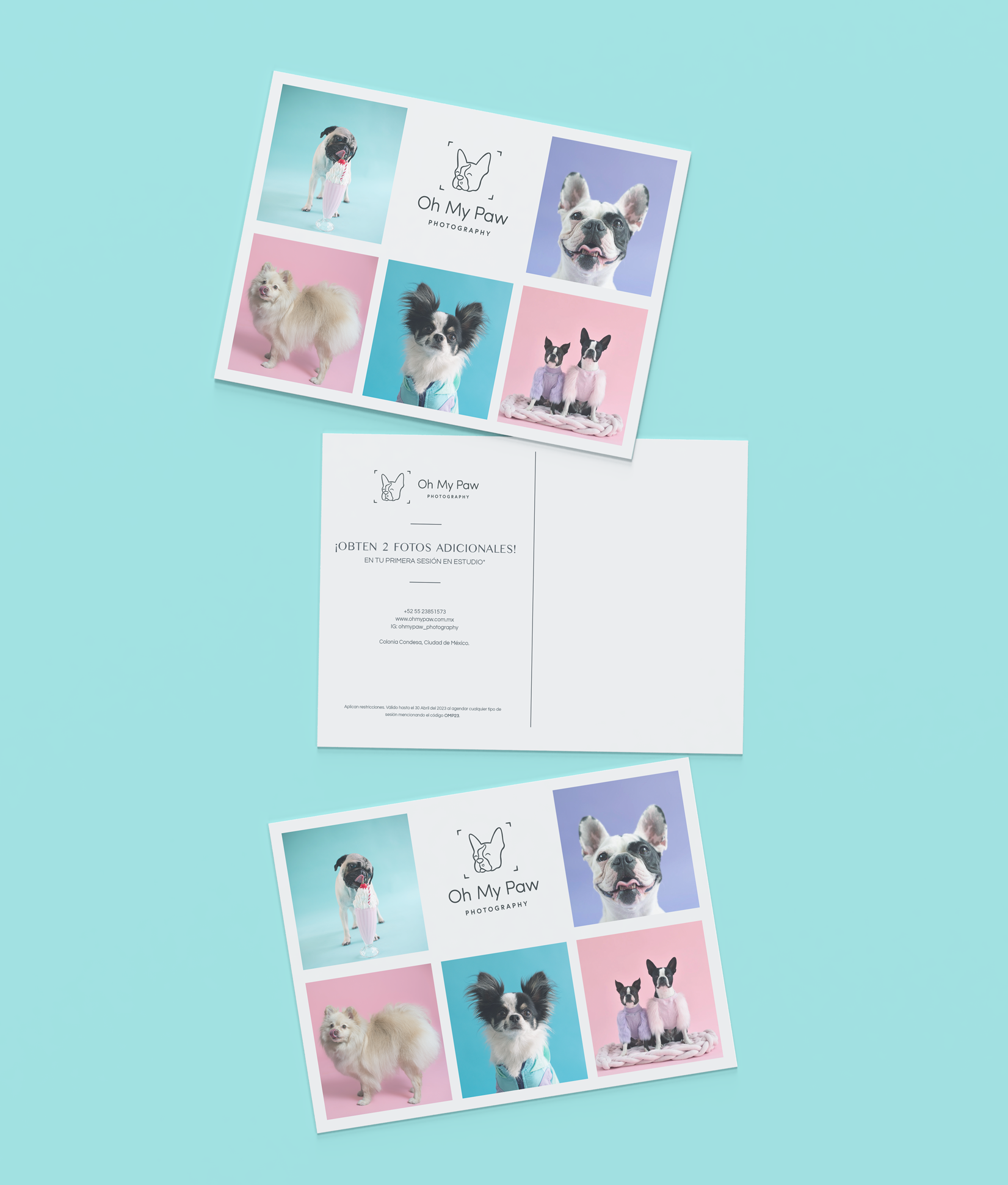 Specs:
Contributors:



Alejandra Rivera Mayoral
Fer Sagastume
Assets developed:



Logo, website, business cards, postcard, illustration.

Design: Illustrator, Photoshop, Figma
Website: Wix